101 Years of Family History
July 25, 2023
In 1922, a family legacy started, as Fred Powell tells it, when his father and great-uncle founded a small appliance store named Powell's Electric Shop. This small store grew into a "full-service family-owned" company serving Bucks & Montgomery counties, with 101 years of family history.
Long before Fred and his wife Pearl settled at The Manor at York Town, they worked together at Powell's Electric Incorporated after Fred bought Powell's Electric Shop from his father during the 1950s. Fred spent close to forty years steering the business until Doug, his son, took over for him in 1990.
Humble Beginnings
The Powell family business had humble beginnings on York Road. "They sold toasters, light bulbs, waffle irons, and those types of things," Fred shares.
Slowly, like sweet flowers, Powell's Electric Shop grew, and Fred's father moved the business to a large two-car garage located behind the family home. "My father operated the business from there with one employee and me," Fred adds.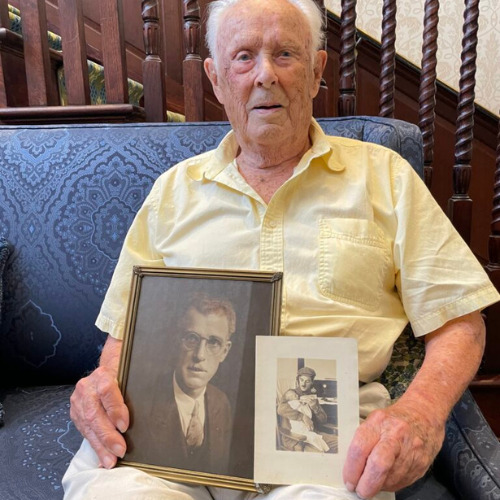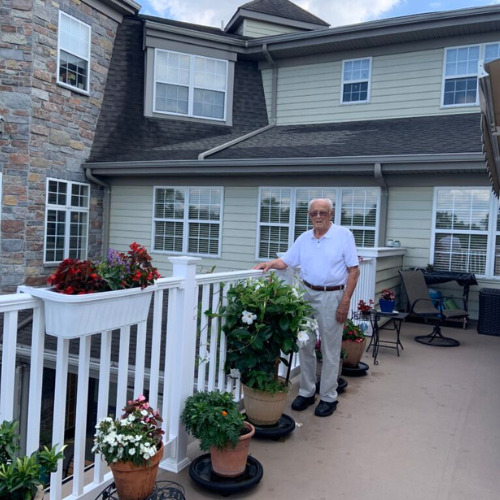 Building a Life
Being in the electrical business served Fred well, both professionally and personally. His experience installing electrical wiring in houses gave him the experience he needed when he decided to build the family home.
"A Wisconsin company used to sell houses pre-cut. They sent you a house, and it was like a big jigsaw puzzle," Fred explains. "Every piece of wood was cut to fit, and if you had to pick up a saw, you knew you made a mistake. So, I bought one, and they shipped it to me from out west in a freight car. I bought this lot on Edge Hill Road in Upper Moreland Township."
There, he started building.
With help from people he met through the family business, such as masons and carpenters, he built a ranch house, where he and his wife lived, raised two children, and stayed until they moved into The Manor at York Town.
As Fred built his family life, he continued expanding the family business. He bought an old, worn-down factory building and remodeled it, adding new floors, a new roof, and new siding. He added six more employees.
The Legacy Continues
After Fred retired, he and Pearl enjoyed numerous global adventures, visiting islands in the South Pacific, Bavarian villages in Germany, and admiring Brasilia's stunning architecture.
Doug, meanwhile, started the third generation of ownership. Like his grandfather and father, Doug expanded the family business and continued providing their customers, whom they consider members of the Powell Family, with excellent service.
The family legacy continues today!