From a Dream Home to a Dream Retirement
September 13, 2023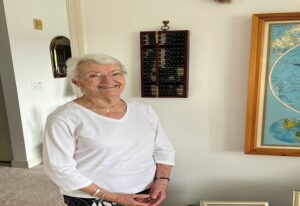 Prior to her retirement, Elisabeth Robbins was a highly regarded Mathematician who spent her career designing such innovations as nosecones for intercontinental ballistic missiles and spaceships, color televisions, and geometric databases. At the time, Mrs. Robbins was a pioneer in an industry that was dominated by men.
Mrs. Robbins' interests and connections stretch beyond mathematics and include a love of music. As a teenager, she played piano in the Les Brown Orchestra. Additionally, Mrs. Robbins has a deep connection to her Native American roots. "My great-grandmother was Mohawk and therefore I am very involved in supporting and preserving the Native American culture." For the past 10 years, Mrs. Robbins has coordinated a Holiday collection drive at The Manor for Native American children. "I am so impressed and pleased that my fellow residents share my passion for Native communities across the United States, and the donation collection continues to grow each year. It gives me great joy to send several large boxes of much-needed goods to children within the tribes supported by the Americans for Native Americans (ANA) organization."
In addition to her involvement with the ANA, Mrs. Robbins spends her time traveling the globe. One of her most prized possessions is a large-scale map of the world, hanging prominently in her apartment. The map is adorned with an abundance of push pins, indicating all of the places she has visited. "Having traveled to 130 countries, I enjoy gazing at my world map to reminisce about all the places I have been," she smiles. The map is still a work in progress, and Mrs. Robbins looks forward to new adventures and future pins placed in remote corners of the world.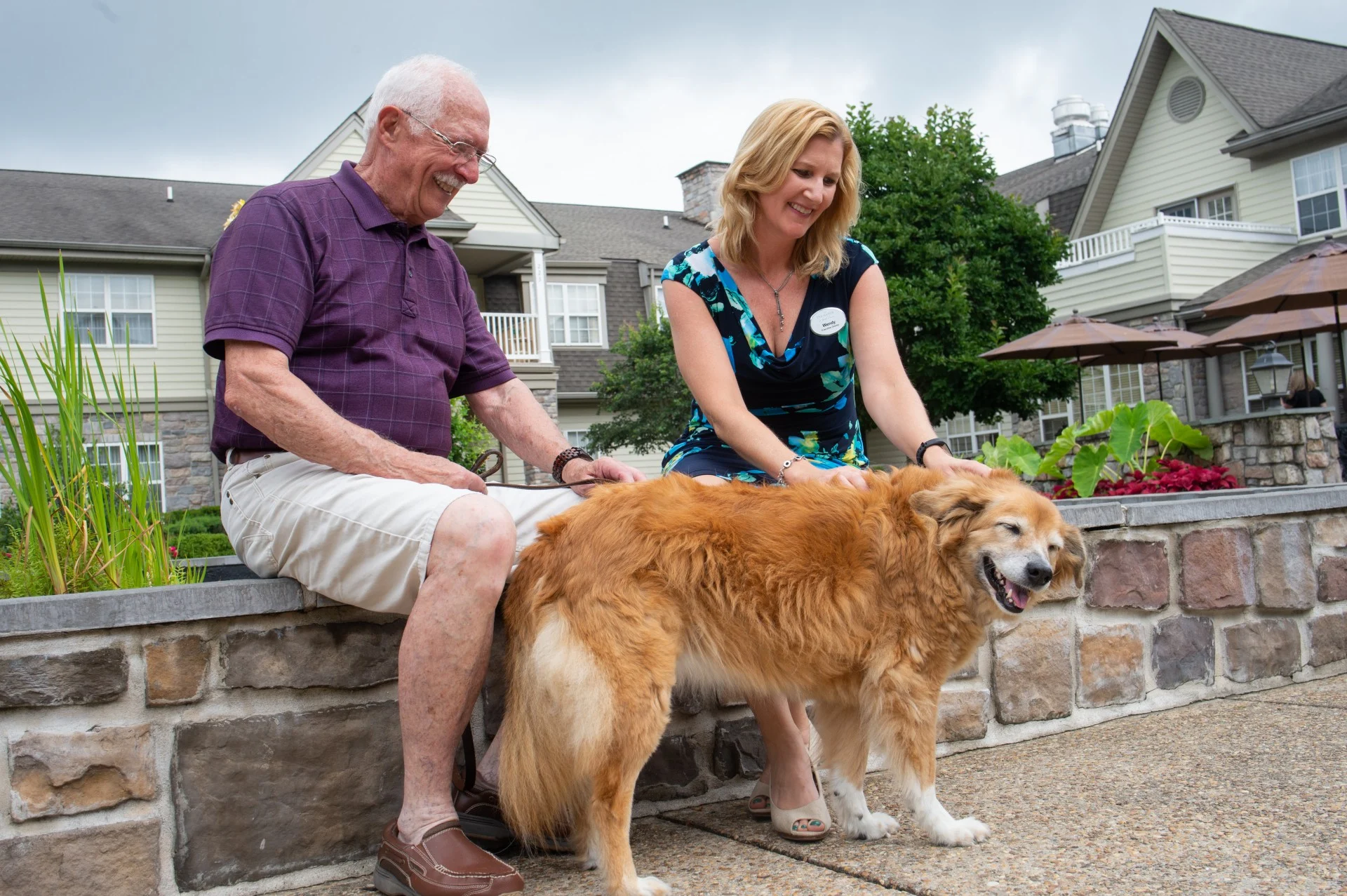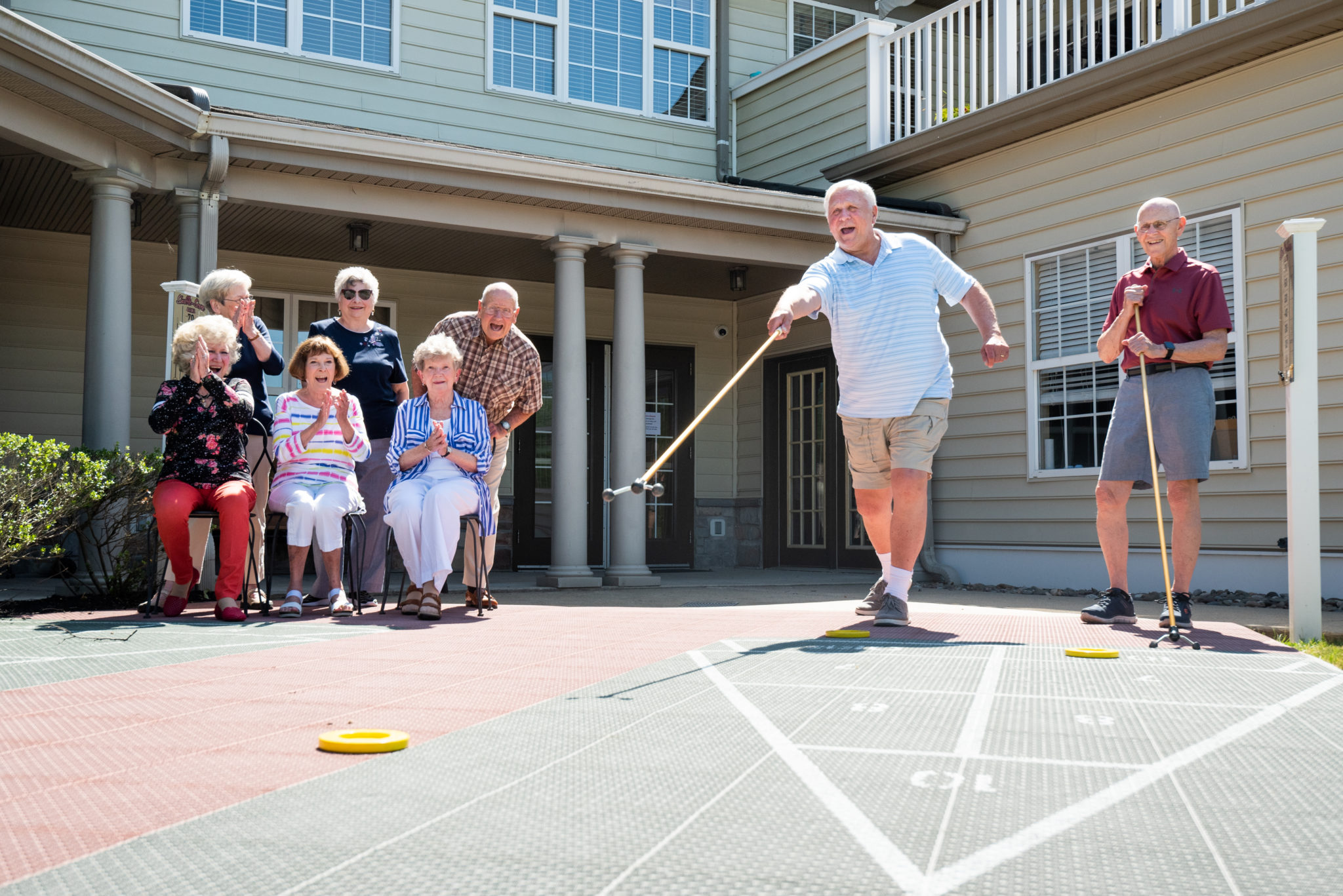 Proud to Call The Manor at York Town Home
Mrs. Robbins made her way to The Manor in 2003, following her corporate retirement. She and her husband decided to downsize from their dream home in central Montgomery County. "Twenty years ago, my husband and I were on our way to visit another senior living community that was being built, but en route, he suggested that we stop to take a tour of The Manor, to have a point of comparison. We immediately liked it here, and moved in within several months," says Mrs. Robbins.
"Since we had lived on several wooded acres in Schwenksville, where I couldn't see neighbors' houses, I was initially apprehensive about moving into a building surrounded by neighbors." However, The Manor proved to be a good move for the couple, and they quickly adapted to apartment-style living. The warm and friendly community that characterizes life at The Manor made their transition seamless. They quickly made friends with several residents who shared similar interests and careers. Unfortunately, two years after moving to The Manor, Mrs. Robbins' husband, Charles, passed away. "I was very glad we made the move because the staff and my fellow neighbors truly helped me through that difficult time," says Mrs. Robbins. "Twenty years later, I am still proud to call The Manor my home."
All in all, Mrs. Robbins is an intelligent, worldly, and compassionate member of The Manor community. She is currently the President of the Residents' Association and is heavily involved in community events, discussions, and resident meetings. Her tales of adventures, dedication to Native American cultures, and involvement in The Manor community make her a prominent, engaging, and welcoming resident at The Manor at York Town.